Hiring a good property manager is not as easy as many landlords perceive it to be, especially in a city with so many such as Raleigh. Consequently, many property owners end up hiring sub-par managers to take care of their investments because they do not know what qualities they should look for when interviewing potential property managers. It is worth noting that although there are laws set by local authorities to regulate the property management industry in Raleigh, it is the responsibility of landlords to make sure they have hired the best managers in the market. The following are some of the fundamental qualities that you should look for in a Raleigh property manager to help me choose the most suitable person to take care of my properties.
Top Property Manager Qualities
1. Must Have Adequate Skills and Experience
The only way a real estate investor in Raleigh can be able to maximize rental income from his/her rental properties is by hiring a qualified real estate manager to take care of his/her investment. A good Raleigh property manager should have adequate skills and experience on real estate management matters. He/she should have some training in the real estate management background and should have worked as a property manager in the area.
2. Must Be Registered and Licensed By Relevant Authorities
The real estate market in Raleigh is thriving and the number of property managers operating in the city is also on the rise. However, it is worth noting that some of them are simply not as experienced as many of the established companies. The only way to make sure the Raleigh property manager you want to hire is a legitimate one is by checking whether they are registered and licensed by the local authorities to operate in the area.
3. Should Have a Good Reputation
A good Raleigh property manager should have a good reputation based on his/her past performances. This is because many renters in the area are attracted to properties that are managed by managers with a history of offering excellent service. It is, therefore, important to confirm with their clients and available reviews to see if the person you want to entrust with the management of your property has a history of delivering good services and meeting the needs of both the landlords and tenants.
4. Should Have a Permanent Workplace and Postal Address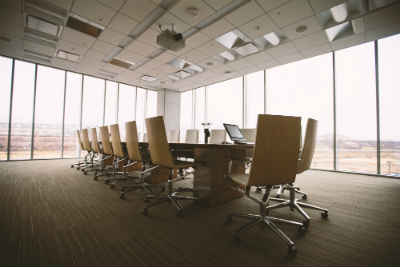 It is worth noting that a good number of Raleigh property managers do not have a permanent office and postal address for their businesses. In fact, some property managers operate from their homes. However, an established property manager should have a permanent office where they conduct their businesses and a permanent office where tenants can send checks when paying rent and other important documents.
5. Should Have A Good Marketing Strategy
A good property manager should have a good marketing strategy and be able to reach out to potential tenants. It is worth noting that the number of property managers in Raleigh is on the rise and they are competing for the same tenants. The manager you want to hire should be able to beat the rising competition and get tenants for your properties. That way, you will be able to lower vacancy rates and maximize rental income.
6. Should Have Excellent Communication Skills
A good property manager should also be a good communicator. He or she should be able to listen to queries coming from clients and respond promptly. It is worth noting that a property manager serves as the link between tenants and landlords. Therefore, a good property manager should make sure that property owners are always updated about their investments and the welfare of tenants. More so, the manager should be easily reachable, when need be, by both landlords and tenants.
7. Should Have Adequate Resources
Property management is quite involving and real estate managers should have adequate resources to enable them to meet the needs and expectations of their clients.
8. Should Be a Local Property Manager
A local property manager is more conversant with the local market and can help you find good deals. If you want to acquire more properties and grow your real estate portfolio, a local manager may be able to help you find property in the areas with high rental demand. Local property managers are familiar with the needs and expectation of the Raleigh landlords and tenants and it's easy for them to offer customized services to clients.
9. Should Be Able To Handle All Property Management Tasks
A good property manager should be able to handle all property management tasks from screening potential tenants, collecting rent and rental deposits, solving tenant disputes, property inspections and doing repairs among others. This is a very import aspect because of you live far from my properties; you'll always have a busy schedule and want every aspect managed. A good property manager should be able to set you free so that you can do other income generating tasks, spend free time with your family or go on vacation.
10. Must Be Honest and Reliable
A good property manager should be someone who you can trust fully with your investment and the welfare of your tenants. This is a very important because you do may live near your properties. The property manager should be able to meet his/her responsibilities as per the terms of the contract and make sure both tenants and landlords are satisfied.
11. Should Be Hardworking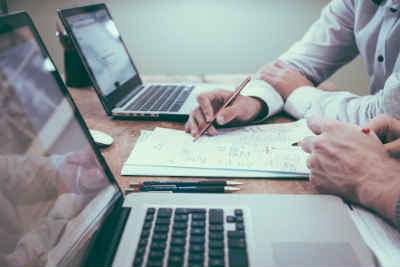 The Raleigh property management market is not for the lazy ones. A good property manager should be very hard working and someone who is committed to making sure that his/her clients are satisfied. The property managers should be someone who is willing to wake up early and sleep late working to meet the demands of his/her, clients. In other words, the property manager should be committed to his/her work and do it professionally.