According to Money magazine's most recent ranking of cities, Cary is the best place to live in North Carolina. It has the lowest crime rate in the United States and is often recognized for its high quality of life. Cary has a median household income of more than $120,000, and a median home price of $306,200.
If that sounds like your kind of neighborhood, there are many great places to live in Cary. Whether you're a young professional, a retiree or someone searching for a new home for your family, here's a list of the 10 most popular neighborhoods in Cary.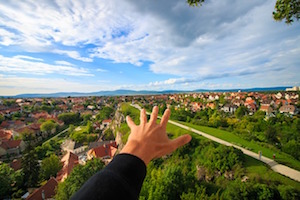 1. Amberly
Located right in the triangle, Amberly promotes a true sense of belonging and community. The community is home to people from all walks of life: new parents, new homeowners, and those who are 55 and older, to name a few.
Amberly offers many great amenities within an active and friendly environment. Below are some of them.
Close proximity to schools, hospitals, universities, restaurants, and shops
Swimming pool
Fitness classes
Community-organized events and clubs
Recreation amenities, including the award-winning Residents Club
Custom single-story and two-story homes, and townhomes
19-acre lake
Walking trails
Over 1,000 acres of natural beauty
2. Carpenter
Carpenter Village in Cary is one of the smaller communities. It was named after the first settler in the area, William Carpenter, who came to the place in 1865. It's a small 16-acre community with houses in the neighborhood priced from the low 100s to about a million.
Carpenter is located at the intersection of Morrisville-Carpenter road and Carpenter-Upchurch road just east of NC Highway 55. There are several sections within Carpenter Village. They include:
Charleston Homes. These are historic, southern-styled row homes. They have piazzas, balconies, verandahs, and garages discreetly tucked away and accessed from the rear of each home.
Neighborhood Homes. These are classical single-family homes with copper roofs, grand cables protecting classical pediments, bay windows enhanced with square mullioned transoms, elliptical fanlights and dentils.
Executive Homes. These are custom homes featuring 2-car garages, spacious living and entertainment areas and solid surface countertops.
Estate Homes. These are situated on large homesites, offering 3 car garages and many with lake views. They are suited for grand entertainment and comfortable family living.
Other sections within Carpenter village include Legacy at Carpenter Village and Carpenter Village Townhomes.
Some of the key neighborhood amenities include:
Playgrounds
Lake & Walking Trails
The Village Market Place
Western Wake Regional Library
Carpenter Elementary School
Tennis and Volleyball Courts
Western Wake Regional Library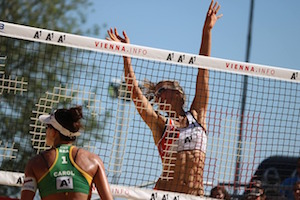 3. Cary Park
Cary Park is one of Cary's top communities. The neighborhood is made up of couples, families, and individuals in condos, townhomes and single-family homes. The focal point of Cary Park is the 28-acre lake with 2-mile paved trails surrounding the water.
The Cary Park neighborhood also has playing fields, playgrounds, volleyball courts with big-screen TV and pool tables in the clubhouse. Other community amenities include Cyber Café, Clubhouse, BBQ Grill, Internet and Game Room.
4. Lochmere
Located in Cary, Lochmere is a premiere Wake County neighborhood that features beautiful landscapes and stately homes. Lochmere is a master-planned community with a variety of beautiful houses to choose from.
From the grandiose lakefront properties to the townhomes in the Glen Echo, there's something for every taste in Lochmere. It is located at the intersection of Lochmere Drive and Kildaire Farm.
The Lochmere Golf Club is perhaps the major point of attraction. It is a semi-private golf club that boasts an unbeatable friendly atmosphere, state-of-the-art training amenities, and impeccable greenery.
Other recreational amenities in Lochmere include:
Bike lane along neighborhood roads
Volleyball courts
Tennis courts
Community swimming pool
Walking trails
Again, since Lochmere is conveniently located east of Cary, it means you are within walking distance from:
Pharmacies
Grocery Stores
Local Restaurants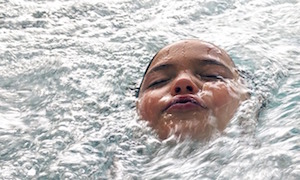 5. MacGregor Downs
MacGregor is yet another great North Carolina neighborhood. Like Lochmere and Preston, it has plenty of terrific local amenities, a great golf club, and magnificent homes.
It's situated on the shores of Lake MacGregor and is an elite Cary neighborhood built in the '60s. One place that particularly stands out is the MacGregor Downs Country Club, a renowned private, member-owned club. The club features state-of-the-art golf course and tennis courts.
Other amenities offered at the MacGregor Downs Country Club include:
Swimming
Small boating
A year-round social calendar
Private dining area
Tennis facilities
An 18-hole golf course
Fishing
There are about 650 registered members at the Country Club. In addition to the amenities, MacGregor has an abundance of entertainment and recreational venues, including:
Triangle Town Center
Fred G. Bond Metro Park
Hemlock Bluff Nature Preserve
6. Preston
Preston is probably the most desirable neighborhood in Cary. Preston's state-of-the-art amenities, schools, community, and location have given it the status as one of the best neighborhoods in Cary.
Preston is a premier community featuring contemporary, transitional and traditional homes. These homes are generally priced between $250,000 and $3,000,000 and typically range between 1,500 and 8,000 square feet.
There are a number of great schools for families with school-age children, including:
West Cary High School
Green Hope High School
West Cary Middle School
Green Hope Elementary School
Preston Elementary School
Preston is a golfer's dream community, with 54 holes on one of the best courses in Wake County. The world-class Prestonwood Country Club offers more than just golf. It offers a pool, a tennis court, a dining club and other amenities.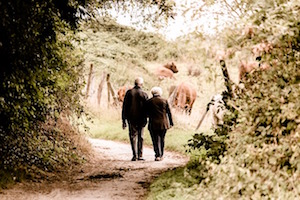 7. Brookstone
What comes to mind when you think about a dream neighborhood? Perhaps it's a reasonable sales price or a quality public school. Perhaps it's a large backyard or a spacious floor plan.
At the Brookstone neighborhood in Cary, you can have all of that and more. Built in the '90s, Brookstone neighborhood features single-family homes with sizes ranging from 2,265 to 3,313 square feet of living space.
The homes have been designed for nothing less than excellence, and feature amenities such as:
Tray ceilings
Hardwood floors
Built-in bookshelves
Arched entryways
Vaulted ceilings
First-floor master bedrooms
Gardens tub
Meanwhile, community properties sit on lots that are nearly half an acre and up. The lots provide ample privacy and tranquility to their residents. For families with school-age children, parents will be pleased to learn that there are a couple of outstanding schools such as:
Apex High School
Salem Middle School
Salem Elementary School
Plus, you'll be within walking distance from fine shopping and dining establishments in the surrounding area.
8. Copperleaf
Copperleaf is one of the best neighborhoods in West Cary in terms of lot size, real estate quality and amenities. Homes in this community typically range from half to three-fourths of an acre.
These homes sell anywhere from $675,000 to over $1.5 million. According to recent estimates, there are over 141 executive styled homes in this neighborhood.
What's more, there is a smorgasbord of outdoor amenities and plenty of natural beauty in Copperleaf. There are amenities such as:
Neighborhood ponds
Community pavilion
Children's playground
Kids slides and splash areas
A 5,000 square foot swimming pool
Tranquil walking trails connected to the Gary Greenway system and American Tobacco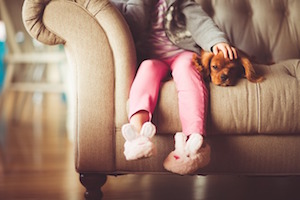 9. Windermere
Windermere neighborhood is located in the eastern portion of Cary. Built by John Wieland Homes, Windermere houses sell for between $400,000 and $550,000. Often, these homes come with 4 to 6 bedrooms and about as many bathrooms.
So, why do Wake County buyers love Windermere? Well, there are plenty of fantastic features that these homes have, including:
Garden Tubs
Newer carpeting
Fireplaces
Custom built-in shelves
Tile backsplashes
Stainless steel appliances
Granite counter tops
Gourmet kitchens
Plus, you'll be within walking distance from fine dining and shopping establishments. There's also a playground, a swimming pool, basketball court and a community clubhouse.
10. Twin Lakes
Twin Lakes is a picturesque Wake County community. Designed by Martha Stewart, Twin Lakes features homes with different floor plans to meet different families' needs.
Inside these incredible houses, residents can enjoy amenities such as:
Upstairs laundry rooms
Spacious kitchens
Picture frame molding
Crown molding
Beadboard
Wainscoting
The neighborhood is also located minutes from the Research Triangle Park and the RDU International Airport. Parents with school-age children will also be happy to learn that there are public schools in the area, including:
Green Hope High
West Cary Middle
Cedar Fork Elementary
Conclusion
Cary is undoubtedly a place where residents have access to diverse neighborhoods and an enjoyable quality of life. As a result, it has consistently ranked as one of the safest and most beautiful cities in the United States.