Between its welcoming Southern community and family-friendly atmosphere, it's no wonder people are moving to Raleigh, North Carolina.
Nicknamed as "the City of Oaks," Raleigh is a popular place to relocate. In fact, it tops many of the best places to live and work lists. The city has been slowly emerging as a large technology hub, but there is more than meets the eye in this modern-but-quaint town.
If you are thinking of living in Raleigh, NC, here's everything you need to know:
Job Market in Raleigh, NC
The Raleigh, North Carolina job market is strong compared to the rest of the country. In fact, according to a report by Glassdoor, the city was ranked the number one market in the U.S. in 2015.
Top employers in Raleigh include:
BASF Corporation
National Institute of Environmental Health Services
Fidelity Investments
Cisco Systems Inc.
SAS Institute Inc.
WakeMed Health & Hospitals
IBM Corporation
The United States Environmental Protection Agency
In addition to this, the City of Oaks is home to the Research Triangle Park. The 7,000-acre park is the largest and oldest research park in the country.
It's home to more than two hundred companies and over 50,000 people with expertise in fields such as environmental sciences, pharmaceuticals, chemicals, biotechnology, and microelectronics.
The Best Neighborhoods in Raleigh, NC
A welcoming, friendly community is the first thing that you'll notice after relocating to Raleigh. Whether you reside in a nearby suburb or close to the city, you will feel like a regular in no time.
Here are 5 great neighborhoods in Raleigh, NC.
Found on the National Historic District Registry, this is one of the most historic places in Raleigh. Apex boasts of a number of progressive recognitions, including being named as the Best Place to Live in the U.S. and the Best Small Town in North Carolina.
If you are looking for a suburban oasis that's not too far from downtown Raleigh, North Hills is the right spot for you. It's growing fast, and it offers several parks, endless restaurants and a number of great schools. Here you'll find peaceful residential areas for young families as well as lots of apartment options for young families.
This is one of the most newly developed neighborhoods in the area. Built in the 1990s, it offers thousands of homes and condominiums along with offices, restaurants, and shops.
Located north of downtown Raleigh, Five Points is one neighborhood you are going to want to look at. It's one of the most sought-after and features boutique shops, bars, restaurants, parks, and small neighborhoods.
Located minutes from downtown Raleigh, Oakwood is a thriving neighborhood since the Civil War era. It features grand Victorians, bungalows and restored homes.
Raleigh's Art Scene
If you are an art lover, you'll certainly love the art galleries in Raleigh. For a while, art was the main attraction in Raleigh. It's inspired arts in other forms including fine dining, craft beer, and even music.
If you are an art lover, you'll certainly love the North Carolina Museum of Art. Opened in 1956, the museum offers a place for everyone – whether in contemplative spaces or through lively, engaging tours, family workshops, and performing arts.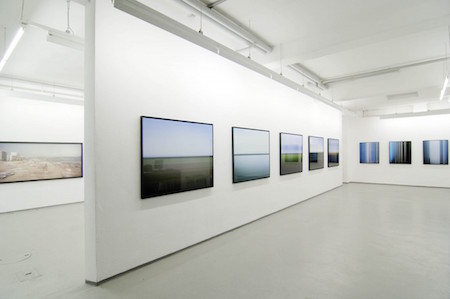 Education in Raleigh, NC
Raleigh is ranked as the second most educated city in America by Forbes, and its neighbor Durham is third. In addition, GreatSchools.com ranked Raleigh as the number one city for schools in the United States.
The accolades just keep rolling in!
Universities such as the University of North Carolina, Duke University, and the North Carolina State University are all within a short distance of the city.
Raleigh's Food Scene
Raleigh is a foodie haven. In fact, Southern Living Magazine ranked it one of the South's top 10 tastiest towns. The number of restaurants there exceeds 1,200, so you can be sure to find something new to try every now and then.
If you are moving to Raleigh, be sure that you head downtown for a night at The Fiction Kitchen or at the Bida Manda.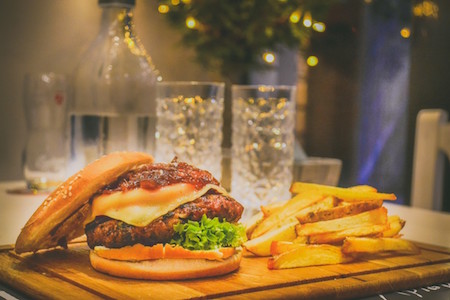 Raleigh's Community
This is yet another reason to move to Raleigh. It's a city with a small town feel. Oftentimes, you'll run into someone you met, recognize their face and embrace in a warm greeting without even knowing one another's names.
With a small-town feel comes a feeling of comfortability and familiarity. At first, you may not recognize it, but within a few months, you'll know what I'm talking about.
Sports and Outdoor Activities in Raleigh, NC
Outdoor activities and action sports are on the rise in Raleigh, North Carolina. In fact, it's ranked as the third sportiest city in America by Men's Health magazine. From hidden kayaking spots to golf courses to hiking trails, it won't be hard to find a way to keep busy.
Between its sense of Southern charm, impressive technology scene and outdoor beauty, Raleigh is a great place to live and call home.