From ghostly to historic, or simply quirky yet unique; there are a lot of reasons why Raleigh, North Carolina is one of the greatest places in the US. As a local business servicing Raleigh, we take pride in keeping up to date with our city and what it has to offer. We have gathered some of the most amazing activities that you can do in this city. Read on to find out.
1. Go Mexican at Dos Taquitos Restaurant
Link: www.dostaquitosnorth.com
Location: 6101 Glenwood Ave, Raleigh, NC 27612, USA
Dos Taquitos Restaurant is a restaurant located on Glenwood Ave. in Raleigh. Here, you can find some of the best tasting Mexican food, but that's not all. The truth is that many tourists visit this restaurant because of the paranormal activities happening here. There are speculations that the haunting was a result of 2 deaths in the building way back in 1995. Workers and patrons have heard whispers, knocks, and spooky happenings here. Therefore, if you think you are brave enough, then you should not only enjoy the food but also see if this 'urban legend' is true.
2. Explore the Village Subway
Location: Cameron Village, 2034 Cameron St, Raleigh, NC 27605
The Village Subway is filled with bars, shops, restaurants, and clubs that are usually a decade old. Here, you'll be able to enjoy the vibrant and thriving music scene, while having a blast from the past. Not just that; the Subway is also known for promoting notable bands.
3. Have a Good Laugh at the Charlie Good Night's Comedy Club
Link: www.goodnightscomedy.com
Location: 861 W Morgan St, Raleigh, NC 27603, USA
The Charlie Good Night's Comedy Club is known to be one of the best comedy clubs in Raleigh, North Carolina. Here, you can enjoy three levels of fun ranging from the earthy to the sophisticated type. There is the street level where Drew Carey, Jay Leno, Ellen DeGeneres, and Jerry Seinfeld used to be a part of. Then, there's the Downstairs where the Charlie's hole in the wall restaurant, "The Old Bar," is located. Last, but definitely not least would be the third floor. It's the "Grille Restaurant" where one can enjoy upscale dining, and dinner guests could enjoy preferred seating.
4. Dine in Berkeley Cafe
Link: www.facebook.com/berkeleyraleigh/
Location: 217 W Martin St, Raleigh, NC 27601, USA
The Berkeley Cafe is an all-around cafe. You can enjoy a lunch spot during the day and have a drink at night because it also functions as a bar. The interior is laid back and down to earth, simple, and there are wood booths as well as photos of the regulars. Most folks love visiting this place because of their good sound system, and delectable food.
5. Eat a Pizza at Bella Monica
Link: www.bellamonica.com
Location: 3121 Edwards Mill Rd, Raleigh, NC 27612, USA
Although there are a lot of pizza parlors in Raleigh, North Carolina what makes Bella Monica worth visiting is that you can actually design your own pizza with the toppings you like! Be it feta, mozzarella, asiago, gorgonzola, or ricotta cheese, the choice is up to you. You can also top it with anything from spinach, garlic, roasted eggplant, and pesto to chicken, pepperoni, and sausage!
7. Love the Country Life? Then Visit the States Farmers Market Restaurant
Link: www.realbiscuits.com
Location: 1201 Agriculture St, Raleigh, NC 27603, USA
The State Farmers Market is a dinner that celebrates Raleigh's bounty and paintings on the wall definitely tells a story about that. The kitchen offers a full breakfast with all the fixings from bacon, sausage, country ham, pancakes, and fluffy biscuits. What more can you ask for? It definitely tastes like home! For lunch, veggies and meat are the highlights, and the fruit cobbler is usually their tempting finale.
7. Try the Butt Kicking Machine
Location: 9401 Glennwood Ave, Raleigh, NC 27617
There is a Butt Kicking Machine in Raleigh and it can be found at the Angus Barn Restaurant. This is for those who are interested in having a wonderful meal while improving your disciplinary skills at the same time. So, if you're looking for a one-of-a-kind kick in the pants, then this place is definitely for you.
8. Enjoy Hours of Relaxation at the RDU Observation Park
Link: www.rdu.com/observation-park/
Location: Raleigh-Durham International Airport (RDU), W International Dr, Morrisville, NC 27560, USA
The RDU Observation Park is one of the spots that could be appreciated by both kids and adults alike. Here, you will be able to enjoy the uncluttered view of the RDU's 10,000-foot runway. You can also relax as you watch the planes landing and taking off during the course.
9. Into Spooky Stuff? The Oberlin Cemetery Is For You
Link: www.rhdc.org/oberlin-cemetery-1
Location: 1014 Oberlin Rd, Raleigh, NC 27605, USA
Try to check out the Google maps view of Cameron Village near the Oberlin road, and you will come across something odd. Among the tall buildings, malls, and boutiques lay a cryptic square of trees proving that somewhere in this village, you will find the graveyard known as the Oberlin Cemetery. It is where the citizens of the Oberlin Village community were buried back in the days.
10. Visit Oak City Cycling Project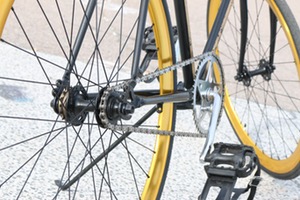 Link: www.oakcitycycling.com
Location: 212 E Franklin St, Raleigh, NC 27604, USA
It may seem like a simple bicycle shop at first glance but there's more to it than that. The Oak City Cycling Project focuses "on increasing bycycle ridership through sales, service, outreach and community". People can join their cycling community. They also sponsor group rides for all kinds of cyclists, organize maintenance classes, and offer their space for bikers' meeting. Every now and then, the shop also hosts local artists, and other cycling-related events as a way of spreading bike ridership. It's good for the community and the environement.
Final Words
Indeed, there is a lot to see and explore in Raleigh, North Carolina. No wonder why it has become one of the go-to places for travelers. From art lovers to food lovers, and everyone in between, you'll definitely find something that would spark your interest.