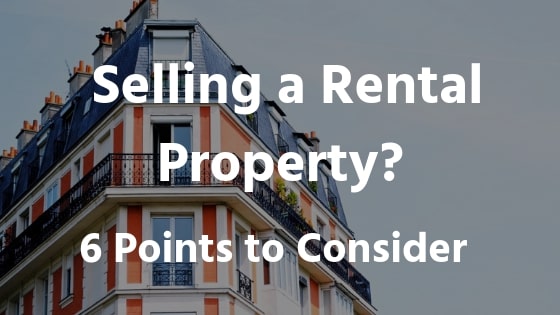 Investing in a rental property is all about having a plan. But what if that plan isn't exactly coming to fruition?
Numerous factors come into play when an investment property's outlook diminishes. Before making any rash decisions about your rental property, take some time to understand your situation.
In this article, we'll have a look at the possible signs that might influence you the sell your rental property.
1. Managing a Rental Property from Afar
Some of the best landlords stick close to their properties. Maintenance, communication, and rent collection are much easier tasks when you live close-by. Property management companies are always an option, but hiring one comes with a fee.
If you're moving far away it may be a wise decision to consider selling. You are able to reinvest in another property closer to your new location. That said, there are plenty of landlords who are able to easily manage issues from a distance or take an open stance on hiring a property management company.
2. Rental Property Cash Flow
One of the basic determining factors, whether to sell a rental property, is its cash flow. Having a negative cash flow serves as a huge red flag. Some of the usual suspects that turn the cash flow from positive to negative are skyrocketing maintenance costs, increasing vacancies, and climbing insurance premiums. Investing more money than you get in return is a textbook example of a bad investment.
When you are calculating your property's cash flow, make sure to include expenses: mortgage, repairs, and HOAs. At the same time, it's important to consider any tax savings like mortgage interest deduction.
3. Real Estate Market
Real estate market trends can heavily influence your decision on selling your rental property.
Are the rent prices on the rise? Is there a major company that just move their headquarters that is attracting a lot of new people to the area?
When there is a heavy demand for housing it works in your favor. It can allow you to offset the negative cash flow by charging more rent.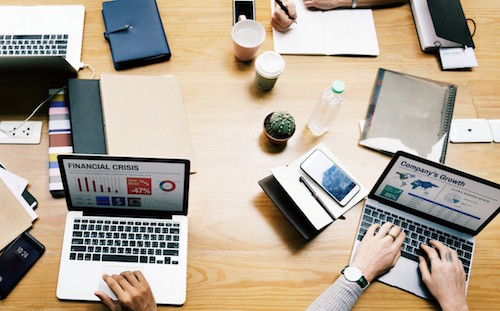 Any big advancements in infrastructure and the overall neighborhood should not be left unnoticed. Significant developments such as the heavy industries and relocating thoroughfares, affect the rental market. Major changes in a tenant's quality of life can cause them to move elsewhere, while concurrently offering no incentives for a new tenant to move in.
If you're seeing a negative trend you might want to consider putting the property for sale. Shrinking population is one of the strongest negative factors: empty properties, sinking prices, and diminishing demand.
4. Urgent Need
Some major life events cannot be predicted; some might even require you to put your rental property up for sale in order to acquire extra money.
Now, you might not need all the money you get from selling your property so, take good care of the excess funds. Sometimes selling a house or a building complex to cover a big expense leaves you with enough money to invest in a smaller investment property.
5. Rental Property Appreciation
Rental properties are seen as a long-term investment, in terms of finding tenants and not gaining appreciation. After initially investing in a property there is still potential for an increase in valuation. Finding out that your house or apartment has substantially increased in value hints that changing your strategy can be beneficial; selling the property may be a better idea than renting it out. You can put a part of the acquired capital back into another rental. This way, you won't lose your monthly income.
6. Gut Feeling
Real estate economy is all about the numbers, but do not ignore your intuition! Sure, acting on a temporary mood is not a good idea. But growing uncertainty, gnawing stress, and piling resentment all signal to reconsidering your investments. With experience in the business, you can instinctively anticipate good solutions. Sometimes you may not be able to find rational arguments, you just know what to do. If you feel long-term stress and inadequacy or you just know that the time is ripe, then go for it.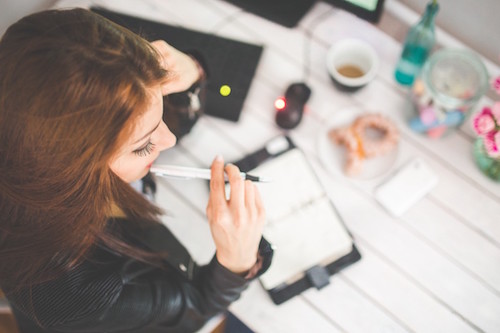 When to Sell a Rental Property
Selling a rental property isn't an easy decision. You should evaluate the property's cash flow, check for appreciation, and assess the market trends affecting the particular area. Seeing big changes ahead of time can help you to make better choices. The decision to sell doesn't always grow out of a rational calculation, you might just need an urgent financial boost or have moved out of state.
Finally, having a strong gut feeling can be enough of an argument to justify selling the rental.