Rental vacancies are bound to happen at some point in your real estate investment career. As such, it's important that you have a plan for when the inevitable happens.
When it comes to filling your Cary, NC rental property, your success depends greatly on how you market your property. Even more specifically, how you present your rental listing to the cities' renter population.
A properly written listing will help attract the right tenant in no time. A badly written listing, on the other hand, will do just the opposite.
In a sea of other listings, a tenant takes only a few seconds to decide whether to read more about your unit or move onto the next one. Your goal should, therefore, be to make sure that yours stands out.
How exactly do you make an eye-catching rental ad?
Well, in today's post, we've got some tips for you on how to write an impressive rental listing for your property.
How to Make an Impressive Rental Property Listing
1. It all begins with a good title.
This is the first thing that prospective tenants will see when browsing rental listing sites. Your goal should be to come up with a title that's clear, catchy, distinct and interesting.
A good title should be able to convey as much information about your rental as possible. While, at the same time, being short and to the point.
Generally speaking, tenants usually have an idea of what they are looking for. For example, they may have things such as price, style, space, and neighborhood in mind.
Keeping that in mind, the following is a good example.
"$1,200 2 Bedroom / 1 Bathroom Apartment in Downtown Cary with Updated Floor Plan and City Views"
While this title mentions the details of the rental unit it also attracts renters by mentioning features that set it apart from other properties.
2. Include high-quality pictures.
You've probably heard that a picture speaks a thousand words. In rental ads, pictures can make or break your property's success. Pictures tell a story and help to draw in browsing renters.
Since prospects usually create their opinion based on what they see, your goal should be to make sure your photos are of great quality. Nothing puts off a prospective tenant like low-quality pictures.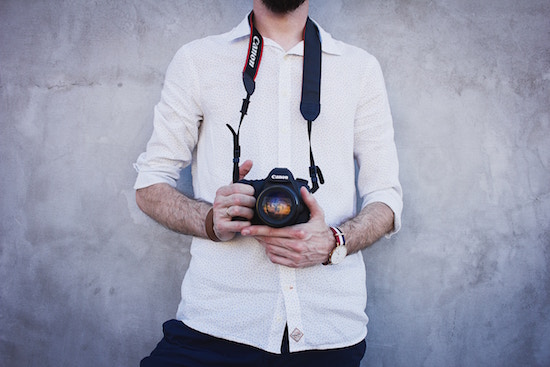 Sometimes, taking photos with your iPhone camera just doesn't give you the results you need. If that's the case, you can ask a friend with experience in photography to help or hire a professional photographer.
A professional photographer may be able to bring out the best features of your rental apartment or house. Which can ultimately help fill your property's vacancy much faster.
3. Write a good property description.
Your description should include all the best features of your Cary rental property. Just as with the title and photos, the goal is to stand out from the rest.
A listing description can be seen as a persuasive blurb as to why renters should consider your property over others. Meaning, it's your job to make it as convincing as possible. A good rental listing description should:
Be detailed, yet short.
Highlight the best features of your rental property.
Be properly worded with sentences that are smart and clear.
Include important details that a renter should be aware of. For example, "no pet" policy, "no smoking" policy, etc.
Remember, renters are looking through 100s of different rental listings, so avoid using vague statements like "great amenities". Be descriptive, creative, and highlight the unique traits of your rental. For example, "spacious balcony with an amazing view overlooking Blount St."
4. Describe your neighborhood.
For many people, choosing a neighborhood is almost as critical as choosing a house or apartment. Tenants are no exception!
So, what are the qualities of a good neighborhood? To begin with, a good neighborhood has a friendly and welcoming community. A good neighborhood also has; good schools, as every parent wants the best for their kids; accessible public transit, so renters without a car can easily get from one place to another; and a nearby grocery store so getting food doesn't have to be a mission.
If your NC property is near a grocery store or the Raleigh subway include sentences like "Only a 5-minute walk to pick up your groceries from Trader Joe's" and "A 10 minute open trail walk to the *** subway station".
So, as you describe your Carry, NC property, remember to mention these qualities as well. But do so if only they exist.
5. Be upfront about all move-in costs.
The last thing you want to do is to ambush your tenant with hidden fees prior to lease signing. Doing this will only scare them away. This is especially true if the prospective tenant is working under a tight budget.
So, be clear right from the beginning in regard to all move-in costs. Generally, these include the first months' rent and the security deposit. Landlords who allow pets may also require a pet deposit.
Other extra costs may also include payment for services such as cleaning and on-site staff. Whatever your move-in costs are, let your prospective tenant know. That way, they will know what they are signing up for when it comes time to sign the lease.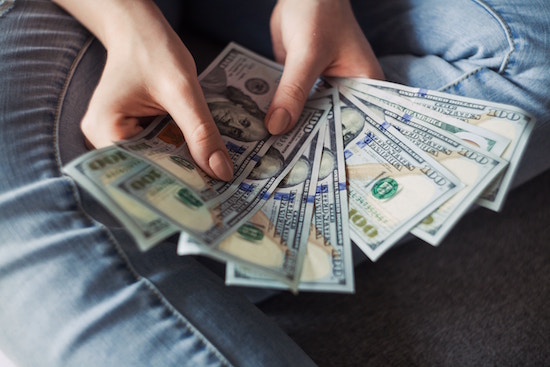 6. Make sure to comply with Fair Housing Laws.
Discriminating against a tenant based on certain characteristics is illegal under North Carolina Fair Housing Laws.
At the federal level, the protected classes are color, race, religion, sex, national origin, familial status, and disability. Additionally, North Carolina also prohibits discrimination based on:
age
genetic information
aids/HIV
lawful use of lawful product when not at work
sickle cell or hemoglobin C trait, and
military status or service.
With this in mind, make sure not to include discriminative statements in your listing ad. Examples of statements to avoid include:
"Great for working folks or students."
"Suits mature individual or couple."
"Perfect for female student."
"Suitable for single professional."
"Ideal for quiet couple."
Innocent as they may seem, including any of these statements in your rental ad could land you in legal hot soup. Instead of trying to describe your ideal tenant, use your ad to sell your property's features. This is the surest way of avoiding tenant discrimination issues.
In conclusion, writing an impressive rental advertisement that attracts the right future renters is easy. You just need to understand how best to present your property in the shortest, sweetest, and interesting way possible.