Every successful landlord knows the importance of having a good relationship with their tenants. The better the relationship, the less likely there will be problems.
The landlord-tenant relationship can take various forms. It could stem from a purely business arrangement where the entire scope of the interactions is defined by property-related conversations and transactions.
In others, the landlord and the tenant could be neighbors enjoying long-term friendship. The rest will fall somewhere in between.
Regardless of which form the relationship takes, ensuring the relationship is healthy is crucial.
Here Are 9 Tips for a Better Landlord-Tenant Relationship:
1. Make a Good First Impression
You want to work on developing a good yet professional relationship with your Cary tenants from the moment the two of you meet. Make them feel comfortable and welcome at your Cary property.
Answer all questions they may have regarding the property. Also, don't forget to equip them with all the necessary information. That includes details about the various neighborhood amenities as well as your contact details.
2. Make Your Expectations Clear
There is a fine line between having a strong landlord-tenant relationship and taking the relationship too far, to a point where you find yourself being taken advantage of.
To ensure your landlord-tenant relationship is a good one, make sure to set your expectations when they move in.
Set expectations about important things like rent payments and repairs. In terms of rent payments, make sure they know the acceptable payment methods. In terms of repairs, make sure to explain what their responsibilities are.
3. Treat Your Tenants with Respect
Always treat your renters with respect. Remember that your renter is your business partner. Treating your them with respect will result in better retention and improved care of the property.
Never drop in unannounced. No one likes a hovering landlord. Dropping in unannounced tells your tenants that you don't trust them. It's a good practice to give your tenants at least a 24 hours' notice. Repeatedly dropping in unannounced could also land you in legal trouble. The renter could claim that you are harassing them.
Fix problems immediately. If something breaks in the rental property, have it addressed within 24 hours. The moment you begin slacking on fixes is the moment your tenant will lose respect for the property. The renter could also employ the "repair and deduct" tactic.
4. Set a Fair Rent Price
If you want to have a good relationship with your Cary tenants, the rent price must be fair. Overcharging them will only make them feel resentment toward you. Undercharging tenants, on the other hand, will be frustrating for you.
To determine the right amount for rent, make sure to conduct a comparative market analysis. The analysis will help you determine what the prevailing rent amount in your neighborhood is. You should also factor in the amenities you are providing to your tenants.
They could include amenities such as hardwood floors, stainless steel appliances, and garage parking.
5. Offer a Convenient Rent Payment Method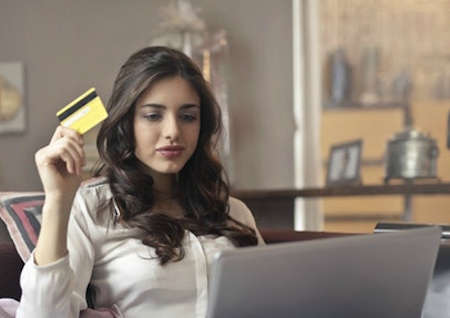 Asking tenants to bring checks to your office might have been okay in the 90's, but times have changed. Offer your tenants an online rent collection option. It's reliable and helps you keep organized. It's also safe and convenient.
6. Make Sure You Have Throughout Screening Process
Make tenant screening a priority. Don't simply hand over your keys to a prospective renter based on their charisma. Here are a few things you'll want to do as part of your screening procedure:
Have your prospective renter fill out a rental application form.
Analyze the prospective tenant's credit score. A score below 620 spells trouble.
Ask your prospective tenant for proof of income and references.
Red flags to look out for when screening a new renter:
Unwillingness to offer information.
Bad or missing rental references.
Eagerness to move in immediately.
Sketchy or suspicious behavior during the interview.
Low credit score.
Long gaps in employment.
7. Communicate Well
One important trait that every landlord should possess is the ability to effectively communicate with their tenants. Here are tips to help better communicate;
Listen. Poor listening skills can kill a landlord-tenant relationship.
Clarify. If you are unclear about something, say so.
Put it in writing. Don't agree to anything without a written agreement. Verbal agreements may not hold up in court.
Ask the renter what their preferred method of communication is. For some, that's a phone call. For others, it's a text.
Keep the lines of communication open. Let tenants know that you are always willing to discuss a problem or answer a question.
Respect boundaries. Even in an attempt to be a good communicator, you can't stop them on their way to work to discuss an issue, expect them to allow you in their unit without notice, or call them at any hour.
Don't make assumptions. If you are wondering what's going on with a tenant with regard your property, don't assume. Simply ask.
Don't hesitate to over communicate. More is usually better than less when it comes to communication.
8. Always Maintain Your Professionalism
As a landlord, you need to always stay professional and level-headed. Set emotions aside, and stick to the facts, and the terms of your lease. If a dispute arises, and it's getting heated, take a break to cool off.
9. Respond to Repair and Maintenance Issues Quickly
Being responsive to your renter's maintenance requests will have a positive effect on your relationship with them. The main reason for poor lease renewal rates is poor or non-responsive maintenance.
Whether it's a minor or major repair, make sure your renters know that you received their request. To a tenant, it can feel rather frustrating not knowing when you are going to come and fix the shower door or when you are going to replace the refrigerator.
These are the top nine tips to help you have a better relationship with your Cary tenants. A good relationship with your tenants will pay off in the long run. Treat them well!