Understanding the basics of the landlord-tenant law in North Carolina is important. When properly understood, both the landlord and the tenant should be able to deal with many legal problems on their own. Fortunately for landlords and tenants in North Carolina, these laws are pretty much straightforward.
Whether you want to learn about the required landlord disclosures, the Federal Fair Housing Rules, or anything in between, in North Carolina, this guide should get you started.
Small Claims Court in North Carolina
Also called a Magistrate's Court, a small claims court is part of the District Court Division. Its purpose is to hear disputes involving relatively small amounts of money. In North Carolina, the amount in dispute shouldn't exceed $10,000.
Court procedures in a small claims court are simple and inexpensive. In most cases, lawyers aren't required.
North Carolina Rental Laws on Landlord Retaliation
Landlord retaliation is illegal. Landlord retaliation occurs when a landlord harasses or retaliates against tenants who are exercising their rights. Examples of landlord retaliation include:
Harassing the tenant. For example, preventing the tenant from accessing previously available amenities.
Refusing to honor renter's repair requests.
Decreasing services to a renter.
Increasing a tenant's rent.
Evicting a tenant.
North Carolina Laws on Eviction
There are many reasons that can compel a landlord to evict a tenant. Some of these reasons include:
Refusing to leave after the expiry of the lease or NC rental agreement.
Failure to pay rent.
Committing a serious lease violation.
Engaging in criminal activities such as drug trafficking.
The first step, according to NC rental laws in evicting a renter is providing them with an eviction notice. "Self-help" eviction is illegal in North Carolina. Acts that may be considered self-help eviction include removing the tenant's possessions or changing locks.
The following table summarizes the reason for the eviction and the eviction notice required.
Reason for Eviction
North Carolina Eviction Notice
Nonpayment of rent
Ten-Day Notice to Quit (N.C. Gen. Stat. § 42-3.)
Drug trafficking and other criminal activities
No minimum notice
Holdover tenant
(N.C. Gen. Stat. § 42-26.)
Two-Day Notice for a week-to-week lease
Seven-Day Notice for a month-to-month lease
One-Month Notice for a one-year lease
North Carolina Late Fee Laws
Generally, landlords are permitted to charge a late fee. However, if they do, the fee charged must adhere to the guidelines of the law.
For a week-to-week lease, the landlord may charge a late fee of $4. For a month-to-month lease, the landlord may charge $15. Alternatively, the landlord can also charge five percent of the weekly or monthly rent as a late fee.
With regard to grace periods, North Carolina landlords must allow their tenants five days to pay rent before charging them a late fee.
Rental Agreement Laws in North Carolina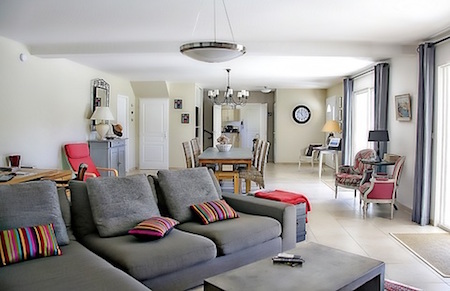 Under North Carolina lease laws, written rental agreements are required for tenancies one year or more. The lease agreement must include certain provisions. Both the landlord and the tenant must list their names. The landlord must also give a detailed description of the property and state the conditions of occupancy.
Additional lease provisions include:
Rent amount
Lease Term
Pet policy
Landlord and tenant's rights and duties
Provisions regarding painting
Penalties for late rent payments
The party liable for utility expenses
North Carolina Security Deposit Limit and Return
In North Carolina, most rental agreements and residential leases require a security deposit. A security deposit helps protect the landlord from financial losses resulting from a tenant's negligence or carelessness.
The amount of security deposit a landlord can charge a renter depends on the length of the lease. For example, for a week-to-week tenancy, a landlord must charge two weeks' rent.
NC Security Deposit Laws give landlords two options when it comes to storing a tenant's security deposit: to post a surety bond or to store it in a trust account.
Landlords are also required to notify the tenant, within 30 days of receiving the security deposit, the name and address of the financial institution holding the deposit.
Once a tenant moves out, landlords have exactly 30 days to return the deposit to the renter. But should the landlord need more time to evaluate the damage, the law permits the landlord to keep the deposit for an extra 30 days?
North Carolina Federal Fair Housing Rules
Fair housing means all persons have equal chance to be considered for housing loans, rental units, property insurance, and purchase of the property. According to the North Carolina Fair Housing Act, it's illegal to discriminate housing based on certain protected characteristics. Protected characteristics include familial status, color, religion, race, national origin, or sex.
Examples of discrimination include:
A property manager sets different terms, conditions, or privileges for the sale or rental of a dwelling.
A landlord evicts a tenant from their home because of the ethnicity of a friend that visits
A female renter and her family are evicted from their apartment because the woman refuses the landlord's sexual advances.
A landlord refuses to rent an apartment to a blind woman because she has a Seeing Eye dog.
A property manager refuses to rent an apartment to single women but has no problem renting to single men.
Notice of Entry Laws in North Carolina
In most states, landlords are compelled by law to provide their tenants with a notice prior to entering a rental unit. In North Carolina however, this requirement is absent. That notwithstanding, we still recommend landlords to give a 24 hours' notice.
Landlords may need to enter the rental unit for a variety of reasons. These include:
To make repairs
To inspect the unit
To show the property to prospective tenants
To issue an eviction notice
To check whether the tenant has abandoned the premises
Under court orders
The entry must take place during reasonable times. Ideally, landlords should only enter the rental unit between 9: 00 a.m. and 5:00 p.m. during weekdays, holidays excluded.
There you have it. An overview of the landlord-tenant laws in the state of North Carolina. For specific questions, please seek help from a qualified North Carolina attorney and for help with your property management needs contact us today!