Having an empty property can be damaging to your financial goals. That is why, it is important to be able to market your property to the right people. In today's busy world, being able to arrange an in-person viewing with a prospective tenant can be difficult due to conflicting schedules.
However, thanks to technology, all hope is not lost in property viewing. You can still market your property to prospective tenants via social media and other various online platforms.
What you need is to take the property to them. Virtual viewings have now become a new way of dynamically showing property to prospective tenants.
A good video can make a difference between closing a deal on a new tenant and having the property remain vacant for a longer period. Below are a few tips that you can use to enhance the quality of your video.
Ensure That the Area Is Clean and Tidy
Just as you would when showing a property physically, ensure that the rental space is clean and tidy. Be sure to complete the same cleaning duties that you would have had it been a physical viewing.
You can have the floor vacuumed or polished, and the walls can be repainted to give them a bright new look.
Remember to not only focus on the interior of your property. Maintaining the curb appeal and your landscaping is a great way to attract prospective tenants. Alternatively, you can hire a cleaning company to prepare the space for you.
Having a clean space is an easy way to make the property look more appealing to good tenants, while showing the potential of the property.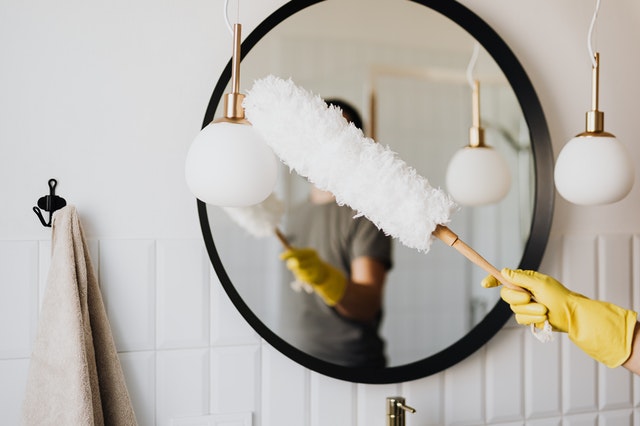 Have a Plan
Before shooting your video, it is best to plan ahead. Create a preparation list for your video tour. We recommend making two lists. The first list should show what you'd like to include in the video. Meanwhile, the second list should explore how to set up the space and what you need for your filming equipment.
Be sure to have a list of what you'd like your prospective tenants to notice during their viewing. When shooting the video, think of it as you would if it was a physical viewing.
Make it seem as a journey. The video should take the viewer from one space to another in a systematic way, one that feels like an actual walk-through. You want to start from the entrance, pay attention to the unit and its amenities and remember to show the surroundings.
Doing this will help you avoid forgetting some important activities. Having a plan will help you have a smooth transition from one space to the other. It will aid in creating a flow for your video.
Have a Reasonable Length for Your Video
When making your video, remember not to make it too long. Long videos may become a bore to the viewer and they may end up not watching the entire video. This is why it is important to plan ahead of the shoot.
You want to include everything in a short clip that will still give all the information a viewer may require, but still keep the video brief. Some of the aspects to include are the best features of the property such as the balcony, any natural lighting, a patio, and any available appliances.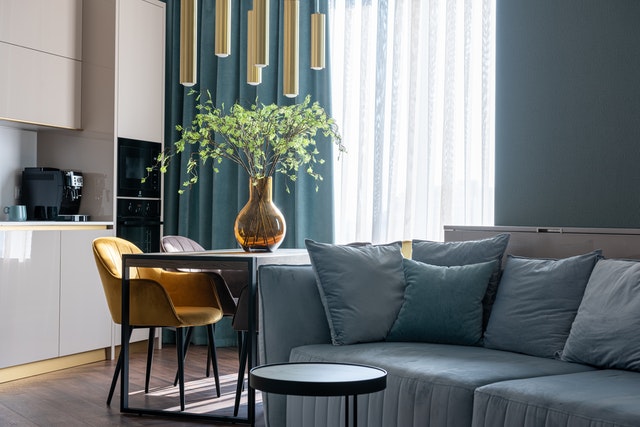 You can make the video at least three to four minutes long. This is an average length that you're able to showcase the property and not bore for viewers.
Considering the length of the video, you must be able to make your video feel like it was taken in one shot. In order to capture everything in your video, it is best to film in landscape mode.
Landscape mode will give the video a more natural view that resembles that of the eye. You can also capture more details in landscape mode such as the layout and the property size.
Create a Natural Flow for Your Video
Your video should start off with a title. Give your video a title that informs the viewer what it is about. Having a catchy title can help attract more viewers to your video. Make your title specific and avoid having unnecessary information.
You can't simply dive into the details of your property. A small introduction is the best way to ease a prospective tenant into the video. Consider your introduction as a welcome to the video. Make it inviting in a way that the viewer is still interested to keep watching. Avoid using loud and distracting music.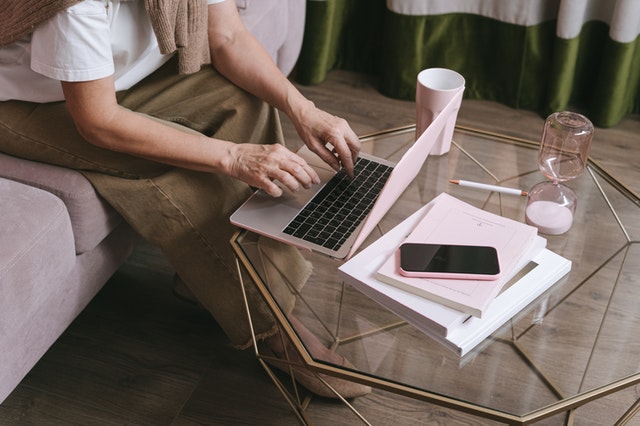 The use of captions is something that most landlords forget to add. Some viewers may be watching your video on mute or on low volume. Having captions enables them to still follow through with the video and get all the information provided on the property.
Also, while it's essential for you to know real estate investment terms, your viewers don't! Keep your language simple and easy to understand.
At the end of the video remember to provide details on how interested viewers can reach out to you.
Make Use of Natural Lighting
Natural lighting is the best when shooting videos. It can help enhance the space and often better than artificial lighting. Plan your shoot on the time of day.
Some of the best times are early in the morning or mid-day. These hours are known as golden hour, where the lighting of the sun will be much softer. This can allow you to get the best lighting possible.
Make Sure to Edit Your Work
Even when you are confident about the flow and the quality of your video, always edit your videos. Be sure to review the video to correct any mistakes and make sure you have highlighted the best parts including in your preparations list.
There are several free editing applications that you can use to edit. Editing can ensure that your viewing will be unique and cohesive.
In Conclusion
A great video could play a huge part in getting a new tenant. Remember that making a great video does not have to be expensive. You can utilize the gadgets you have like a smartphone.
Be sure to plan your video ahead of time for the smoothest experience. Ensure that you go over your video before posting it to ensure that it has no mistakes and is up to standard.
For sound and professional advice for your rental property in Raleigh, Cary, Apex, Morrisville and the greater Triangle area, call upon Schambs Property Management!