Raleigh is the best place to experience Southern hospitality in one of the fastest-growing markets in the US. But aside from the job market, you also get access to top universities, a fantastic food scene and charming neighborhoods.
The atmosphere in Raleigh is warm and family friendly. Raleigh is often named one of the best places to live in and the best city in the southeast. Raleigh is also known as the City of Oaks because it has plenty of oak trees.
If you're thinking about moving to NC, you should consider Raleigh. In this article, we'll share the pros and cons of living in Raleigh to help you make the best decision.
Pros of Living in the City of Raleigh
1. Beautiful, Southern Charm
This urban city features beautiful oak trees that surround the streets. Raleigh is also part of the Research Triangle Park, along with its neighboring cities, Durham and Chapel Hill. Because of this, the town provides many job opportunities to its residents.
Even though it has multiple interstates to help you travel, the city still retains its small-town charm. Because the city is centrally located, you can drive to the beach or enjoy time at the lakeside.
2. Competitive Housing Prices
The average cost of renting an apartment in Raleigh is just below $1,000. Additionally, the sales tax is 7% lower than the national average. The fuel cost is also cheaper than other parts of the U.S., as much as $0.50 per gallon.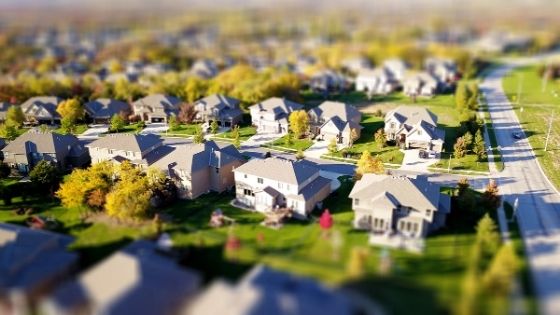 In Raleigh, the average home costs about $260,000. If you want to save more on housing, you can consider Durham. However, when taking everything into consideration, you can experience a city living at an affordable price here.
3. Numerous Job Opportunities
The unemployment rates in this city are much lower than the national average. This is a good thing, even while its average annual household income is $5,000 less. The city offers many job opportunities for its residents, giving them the freedom to pursue their passion. Raleigh was even named the third best city for people looking for work in 2017.
Raleigh is home to the Research Triangle Park, the oldest research park in the country. In this well-known complex, there are more than 200 companies and 50,000 employees. You can find people who are specializing in pharmaceuticals, environmental sciences and biotechnology here.
Research Triangle Park is located just 10 miles from Durham and 14 miles from Chapel Hill. Moreover, if you live in Raleigh, you're only 20 miles away from this area.
4. Excellent opportunities for education
There are 11 different university and college campuses in the Raleigh metro area. Students can earn a degree in almost any field. These universities also act as one of the city's most significant employers. Duke University, the University of North Carolina and North Carolina State all have affiliations with the Research Triangle Park.
There is a well-known rivalry between Duke University and the University of North Carolina. With over 35,000 students annually, North Carolina State is actually the largest university in Raleigh. One noteworthy fact is that NSU contributes over $6.5 billion to the economy, equivalent to almost 90,000 jobs.
5. Multiple Outdoor Activities to Enjoy
You can always enjoy the outdoors in Raleigh, whether you choose to hike up the mountains or lounge by the beach. There are so many outdoor activities you can do at Raleigh. There are trails, parks and areas where you can maintain an active lifestyle.
You can visit the Neuse River's 28-mile path that passes through Lake Dam and the Johnston County line. Or you can view the Lake Crabtree Country Park and explore its 215 acres and 16 miles of trails. There is also Pullen Park, which is the state's first public park. The park offers carousel rides, paddle boat trips and an indoor aquatic center.
6. A Fantastic Culinary Scene
Raleigh is home to over 1,200 restaurants for you and your family to enjoy. You can easily access a wide range of culinary options at different price points. There are places to grab a quick lunch or enjoy fine dining with friends.
The city's barbecue and sweet tea are well-known, along with its other famous dishes. You'll also love living in Raleigh if you enjoy ethnic cuisine.
Cons of Living in Raleigh
1. High Cost of Living
You should expect a higher cost of living when you move to Raleigh. It costs 6% more to live in Raleigh compared to the rest of the country. It's also 11% higher than the average cost in North Carolina. You can find ways to save on expenses, mainly by choosing the right housing.
2. Fewer Nightlife Options
The city offers many family-oriented activities such as having a picnic in a park or visiting the museum.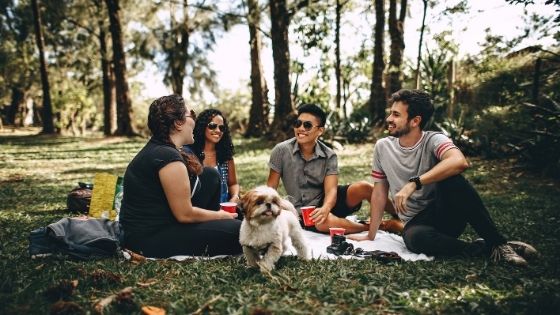 However, compared to larger cities, there are only a few nightlife options for young, single people. There are a few dance clubs and bars, but most entertainment spots are for families.
3. Weather
The weather in Carolina doesn't always offer its residents an experience of the four seasons. Summers in Raleigh can be scorching, with temperatures reaching the 90s, usually around July and August. If you live near the coast, humidity can also rise, leaving you with a sticky, uncomfortable feeling.
Winters in Raleigh are good, with temperatures consistently in the 50s. And during January and February, the temperatures rarely reach below freezing. Thus, if you want to experience all the four seasons, Raleigh might not be the city for you.
4. Long Drive to the Beach
Although the city is centrally located, the drive to the beach can be quite challenging. When there is light traffic, it will take you about two hours to drive to the Atlantic Ocean. During the peak of summer, it will take you more than two hours to get to your destination.
If you'd like to go skiing or snowboarding in the mountains, it will also take you about two hours. You can do many outdoor activities at Raleigh, but you'll need to take a day trip to do it.
In this article, you've taken the time to understand what living in Raleigh is like. While this beautiful southern city has a lot to offer, make sure to consider both the pros and cons before moving to Raleigh. For further inquiries regarding finding a property in Raleigh, or any other property services, contact Schambs Property Management.