As a property owner, you must consider whether you will rent your property furnished or not.
Furnishing a rental property can cost anywhere from $2,000 to $10,000, depending on the size of the unit and the market it serves. When you combine this cost with the unpredictable nature of tenants, your risk significantly increases.
To help you make with this decision, we will look at the arguments for and against furnishing your unit before renting it out.
The Pros of Furnishing your Property Unit:
You can charge a higher rent
A furnished property will naturally increase the cost of rent. Tenants will have to pay more for having furnishing within the unit. Furnished properties earn 15-50% more than unfurnished ones. On a long-term rental, the rent can be up to 20% higher. On a short-term rental, the rent can be up to 50% higher than that of an unfurnished one.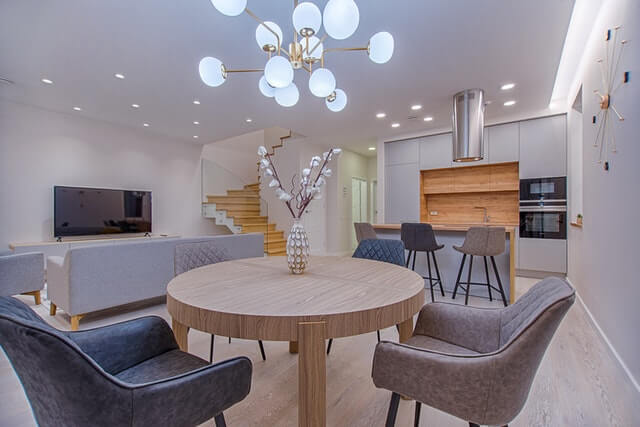 There is a higher security deposit
You can justify charging a higher security deposit if your unit is furnished. Furnishing a unit is costly and time consuming, and tenants recognize this. As a result, they are willing to pay more in security deposits, along with the higher rent. Typically, property owners will charge two months worth of rent as the security deposit for a furnished unit. Conversely, owners of unfurnished apartments may only charge one month worth of rent.
Your property may rent quicker
Furnished property gets rented quicker because prospective renters do not have to factor in the cost of buying the furnishing. Also, they do not have to go through the hassle of moving any old furniture they may have had. This makes furnished units ideal for first time renters.
You will have more prospective tenants
An unfurnished apartment is normally of interest to long-term renters. A furnished apartment, on the other hand, allows property owners to target both long and short term renters. In doing so, there is an increased potential for profit. The property is less likely to remain vacant for long periods.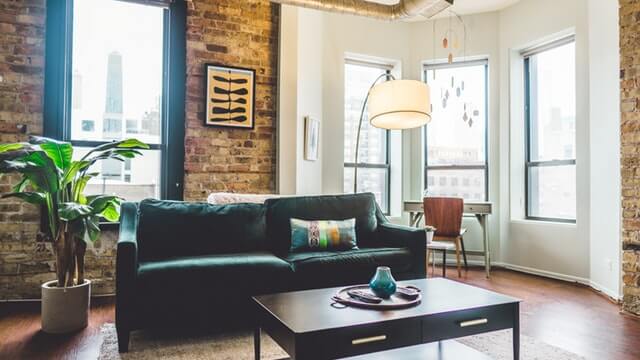 You will have a greater management role
When a property is furnished, the tenants will understand if the property owner imposes stiffer conditions. Inspections and professional cleaning would occur periodically. This would remind the tenant to be responsible in caring for the property, and in turn, it would reduce the risk of damage.
The Cons of Furnishing your Property Unit:
There is a greater risk of tenant damage
People are typically more careless or negligent when it comes to other people's belongings. Since a tenant is not responsible for repairing or replacing an item, they are more likely to damage it. The more a unit is furnished, the greater the risk of damage. This also means that as the property owner, you will have higher costs to pay. Owners of unfurnished property, on the other hand, have far less to worry about in regards to property damages.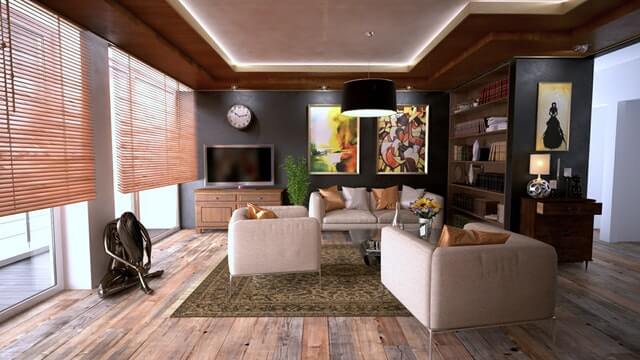 Tenant's have less flexibility
Tenants who rent furnished apartments are limited in the look and feel of the unit. They can't design or customize the space to their own taste. As a result, these tenants tend to be less satisfied. Tenants who are given the opportunity to customize their homes or apartments are usually happier. It offers them a sense of expression, creativity, and makes the space feel more like home for them.
There is a possibility of value depreciation over time
As tenants come and go from furnished units, normal wear and tear will occur. Inevitably, there will be parts of the property that need repairing. But sometimes, it is impossible to restore an apartment to its original state. For instance, the property owner may not be able to find a matching piece to replace broken furniture. If this type of situation happens often, the property owner can end up with a mishmash of furnishings that do not complement one another. This lowers the overall appeal and price of the unit.
You will have less long-term tenants
Most property owners' strategy is to attract long term tenants who will guarantee steady rental income. But long-lease tenants are also more likely to have their own furniture. Most of them have accumulated personal belongings over time. Renting a furnished apartment will force them to ditch personal belongings that they have formed an attachment to. The majority of tenants will not want to do this.
You may experience higher turnover and its associated problems
Shorter leases mean higher tenant turnover. Furnished apartments have a greater profit-making potential, but they are also more likely to cost the owner by staying vacant. And since the lease is often short, the property may be unoccupied for extended periods. Additionally, property owners must do maintenance between each short-term tenant, which can be costly.
Bottom Line
Renting a furnished apartment has its advantages and disadvantages. If you're trying to decide what's best for you and your property, ask yourself these 3 questions:
How many prospective tenants do you have access to?
How involved do you want to be in the management of your property?
What is the potential for profit using each approach, given the pros and cons that have been stated?
Hopefully this will help you make a more educated and sound decision.
For further inquiries, feel free to contact us.