The secret to running a successful property management company in Raleigh, NC is having great rental tenants. Residents who will pay their due rent promptly without any fuss, get along perfectly with other occupants, and take great care of the property. Most landlords, however, struggle with their investments just because they do not know how to identify and qualify high-quality prospects, yet it is not rocket science. All it takes is a little tenant screening, which involves the following steps.
Know the law
There is a thin line between tenant screening and discrimination. That means that it is possible for a landlord to unintentionally violate the Non-discriminatory rules. For this reason, therefore, take the time to find out what the City if Raleigh's law has to say on tenant screening. The state of North Carolina, for instance, has several laws, which affect the selection process. Among these is the Fair Credit Reporting Act.
Describe the perfect tenant
As the owner, naturally you may have a preference of the type of occupant you want on your property. Make a checklist and describe your ideal tenant. For instance, it could be someone with a stable income whose earnings are three times more than the property's rental fee. You could further insist that the person should have excellent credit scores, great landlord referrals, and no criminal records. Here, you are at liberty to state whatever qualities you want, provided that they are within the confines of the law.
Start screening from the get-go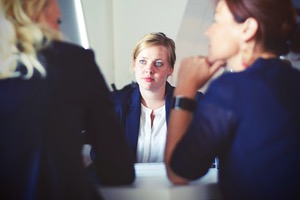 Once people get wind of your vacant property, they will start making inquiries in the form of phone calls, emails or actual on-site visits. Whatever form they may be in, use the interaction as an opportunity to eliminate those that do not meet your ideal tenant threshold. To accomplish that, you could ask the interested candidates a few questions like;
· Why does he or she want to move?
· What type of property do his or she want?
· When does he or she want to relocate?
· How long does he or she plan to stay?
· What's his or her budget?
Thew answers of the candidate will give you a better idea if they are a good fit. It'll help you determine whether to disqualify them from the tenant screening process or invite them over for property viewing.
Assess them during the property viewing
The property viewing is a critical stage for landlords since it accords them an opportunity to showcase their rentals and make the prospecting clients desire to occupy the premises. It is, therefore, understandable for an owner to be anxious.
In spite of the anxiety nonetheless, it is important for you as the landlord to use this opportunity to evaluate the candidates seeing the asset. Notify them of of recent renovations and when they can expect scheduled maintenance checks. Some of the things you should scrutinize are the person's attitude, tone, and appearance. If during the interaction you felt impressed by how the person dressed, talked, and engaged you, and you believe that he or she would make a great client, invite them to the next stage of filling an application. Otherwise, politely disqualify the person from the exercise.
Screening them at the application filling stage
You need to have a pre-made application filling form, which you will give to promising candidates to supply their details. By the help of this document, you can obtain vital information about the applicants. Such includes;
· His or her data like full legal name, Social Security Number, driver's license, telephone number, date of birth, physical address, and email address.
· Income and employment particulars, which consists of the company's name, type of business, his or her position in that firm and the nature of his or her employment contract.
· Tenancy history, which covers names, physical address, and contacts of current and previous landlords, reasons for relocating, rent amounts that he or she used to pay, as well as any evictions, broken leases or judgments.
· The release of info signature which will give you exclusive permission to gather additional data about the applicant from various sources.
Scrutinize the application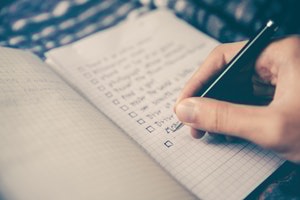 After every prospecting candidate has filled and duly submitted their application, you need to take the tenant screening process a notch higher and conduct credit and background checks. These searches will help you to ascertain whether or not the information an applicant gave is truthful. Moreover, they present another opportunity for you determine who the perfect fit for your Raleigh NC property is and who isn't.
During the background investigations you should;
· Contact all the landlords the applicant ever had, to find out more about the candidate. For instance, did the prospective renter pay rent promptly, take great care of the property, and get amazingly well with other tenants?
· Run credit checks to get a better understanding of an individual's financial standing, history, and profile
· Call the candidates' employer or HR manager to authenticate his or her employment and income information
· Use the applicant's Social Security Number to track whether a candidate has any criminal, eviction or tenancy related court dispute records.
Match your background check findings
After running the credit and background checks, you should compare the results you received with what they submitted on their application form. You then need to disqualify anyone whose report contradicts your findings and go with the one that complements your results.
Conclusion
Evidently, tenant screening is not an erstwhile exercise, but a continuous step by step process. Even though it is elaborate and time-consuming, it can save you untold suffering of dealing with a problematic renter. As a professional property management company, tenant screening is one of the most important aspects of managing rentals; we hope the above guide helps!