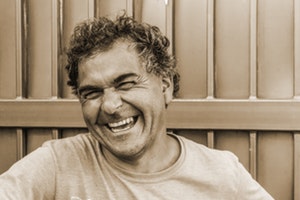 Tenants have a tendency to move from place to place, especially if their landlord/rental management is not nice or helpful. Landlords do realize that getting good tenants is difficult and retaining them is even more so. Replacing tenants can also be time consuming and costly. Therefore, once you get a good tenant, it is in your best interest as well to ensure they are happy and satisfied as investment in this regard will definitely be mutually beneficial.
Some strategies to keep your renters happy include:
Be professional.
Always make sure you convey a professional image. Always have the lease in writing. Don't mislead your tenants in anyway. If there is any fine print, specify. Most tenants appreciate all the facts upfront rather than having to read the fine print when there is an issue. Spell out everything. In addition, keep a record of all the maintenance you have done on the property in question so that you can show it to the tenants if the need arises.
Be nice.
On some special occasions like Christmas or Easter, be understanding and accommodating. If there is a lobby (in case of an apartment or condo property), decorate it. Put up a Christmas tree. If you have a single tenant, give them a nice gift. It doesn't have to be expensive or fancy – it could be a fruit basket or a bottle of wine. It's the gesture that matters
Keep the place clean.
Tenants love to come to a clean place which looks bright and fresh; so make an effort to improve the surroundings, maintain the garden etc. Make sure there is no trash and litter anywhere.
Interact with them.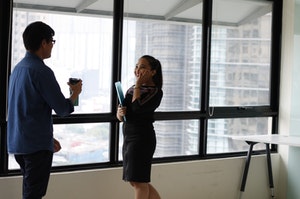 Every home is different and often new tenants do not always know how some appliances work or how to operate certain items. You can go a long way if you interact with the tenants and ask them if they have issues or problems. If you know of something exciting in the neighbourhood, let your tenants know about it.
Keep a distance.
While interacting is definitely recommended, do remember that as a landlord you should not get too friendly with tenants otherwise they may become paranoid or feel harassed. Speak to them on a need basis. Greet them when you see them but never barge into their apartments/rental unit without a 24 hour notice. These are some courteous things that one should always keep in mind and follow.
Don't procrastinate.
When tenants have a problem, do not procrastinate. This is one of the major reasons why tenants leave. If there is a reason for the delay explain it to the tenant. It is not fun having a non-functioning toilet for days. Conduct regular maintenance and listen to your tenants when they have concerns. Make sure that you are aware of the problem and communicate to them that you are doing everything to fix it.
Pet friendly.
A large majority of people have pets and it may be a good idea to allow pets on your property. However, since pets can damage property, you should let the owner know the rules. While you can have a blanket ban on pets, there is a risk that it may reduce the number of your tenants.
Replace furnishing.
Don't let the tenant use appliances that are older than twenty years. Take pride in your appliances and furnishings and replace them regularly. Most tenants appreciate it when they have a new fridge, oven or a washer. They are also more likely to take extra care of these new appliances.
Renewal rewards.
This is a good retention strategy. Send a notice out that all tenants who renew their lease will have no rent increase for the next year or will have a 2 week rent free period etc. In the long run, you will reap the benefits from this investment.
Use email.
Today the best way to contact people is via email. This allows you to send news, updates, and 'what's happening news' to everyone without being over-imposing.
Go hi-tech.
Tenants today want to have the convenience of easy rental payments. If they have the ability to pay their bills via their or through Interact e-transfer, they would be quite happy. This also reduces paperwork and filing needs for the landlord.
Overall, the trick to keeping renters happy is to build a relationship that is based on trust. If you are polite, proactive and ensure the best property management of the rental property, you will have happy tenants. Pay attention to maintenance and the little things you do for your tenants will be a major investment for you in the long run.