Nothing is more thrilling than starting a new venture such as managing a rental property. If you're a great property owner, your cash flow will be consistent, your ROI will be quick and there will be room for limitless growth.
That said, there are essential basics to understand in order to prosper as a rental property owner and limit any costly mistakes.
So, as a new landlord, here are the best tips to gain optimal returns and diminish losses.
1. Landlord-Tenant Laws
Each state has governing laws when it comes to landlords and tenants. It's crucial to learn this to avoid paying for heavy fines and being brought to court for violations.
As a property owner, you must understand the following:
Security Deposit Laws
You must understand:
The maximum deposit limit you can collect
Non-refundable fees
How to store the security deposit
How to write a notice after accepting a tenant's security deposit
The reasons to withhold a tenant's security deposit
If a walk-through inspection is needed
The law on security deposit refund
Changes in property ownership
Eviction Laws
You must understand:
Notice periods for lease termination
Process on how to serve an eviction notice to a tenant
List of tenant eviction defenses
Writ of Possession
Breaking Leases
You must understand:
Renters' rights and responsibilities when signing a lease
Tenants' rights and responsibilities when signing a lease
When breaking a lease is legally justified
Duties of a landlord in finding new tenants
Fair Housing Laws
You must understand:
Protected classes against discrimination based on disability, color, national origin, religion, sex, race and familial status
Pet deposits and pet fees (if your state allows it)
Tenant privacy
2. Tenant Screening
As a new landlord, you have to be cautious before allowing a potential renter to enter your rental property. Be meticulous when examining submitted documents and verify the information.
Don't take anything at face value. Call up references and double check records.
These are the important files you have to review from applicants:
Credit Report – a minimum credit score of 580 is considered fair
Debt History – how many outstanding loans does an applicant have? This could refer to student loans, credit card debt, etc.
Eviction History – did the applicant experience an eviction? How long ago was it?
Previous Rental History – did an applicant break a lease agreement? Does he pay his rent on time? Are there damages he caused in his previous rental unit?
Proof of Income – can the applicant provide his recent pay stubs, letter of employment (if newly hired), bank statements and tax returns?
Bankruptcy Record – did the applicant ever file for a bankruptcy?
Criminal Background – review if the applicant's name is included in the sex offender checklist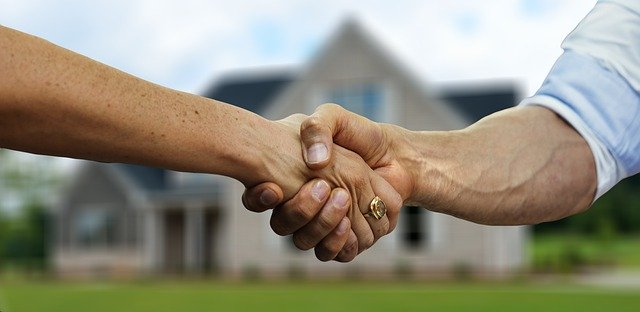 3. Documentation
When running a rental business, documentation is crucial. These can be presented as proof in court, if needed.
Always keep digital copies. Store them properly and in a systematic method. This will be useful because if you ever need to find a particular lease, you can locate it easily.
You should have copies of the following documents:
Leasing agreement
Property maintenance expense bills and receipts
Utility bills
Receipts
Applications
All transactions relating to your rental property
This makes it easier to find expense copies that can be deducted from your tax payments.
A paper trail is essential so you'll be able to measure your rental business' profitability. How will you know if you're operating at a profit or loss without proper documentation or financial accounting? It might seem tedious but this is absolutely required. You can always hire an accountant to get your paperwork in order.
4. Written Lease
Remember that your written lease is the signed agreement that will hold up value in court. It should be clear and state all the terms and conditions. Make sure that your written lease includes the following:
Lease term – how long will the tenant be staying in your rental unit
Early termination of lease – include a clause on early termination so you have an action plan in case it happens
Rent rate – this should be specific to avoid confusion and not be blamed for hidden charges. This is for a renter to prepare his monthly budget when paying for rent.
Rent due date – this must also be specific so a tenant will know the schedule of payment and not pay only when he wants to.
Mode of payment – this must be enumerated so a tenant knows the channels available to him for paying the rent.
Late fee penalties – this is to make the renter aware that not paying on time has consequences. The amount or percentage must be specific so the fees paid are exact.
5. Collect security deposit
Asking for a security deposit is beneficial for you.
A security deposit can cover for potential losses if:
a tenant suddenly moves out
a tenant has not been able to pay his monthly rent
a tenant is negligent and causes plenty of damage
Different states have different prevailing conditions when it comes to handling a security deposit. Make sure to adhere to the laws and learn the reasons you can legally keep a tenant's security deposit. You must also be well versed when it comes to the security deposit refund process and the deadline to pay it back to avoid any heavy penalties.
Bottom Line
Starting a rental business is not as easy and laidback as it looks. There are many duties you have to fulfill. If you need any professional support while starting out, call Schambs Property Management at (919) 803 – 7789. They're proven and trusted to market, screen tenants, perform property maintenance and repair and collect rent efficiently.