The rental price is usually a fixed percentage of the purchase price. This is especially true for single-family units. The percentage is around 1% in most areas.
The realities of rental markets don't always make attaining this figure possible, especially in cities that span the coastal area. That said, there are some things you can do to get as close to that figure as possible. One of these things is property improvements.
Improving your rental can help you attract the tenants that pay on time, care for your property and are most likely to rent long-term. Best of all, these improvements are easier and less expensive than you may think.
The right improvements should impact the value of your rental while costing the least to implement.
The following are five easy ways to optimize the value of your property investment in Cary, North Carolina.
1. Improve your property's curb appeal.
A well-presented property will look inviting to prospective tenants. Curb appeal doesn't only help attract tenants; it can also help you save money in the long-term. The following are a few things you can do to invigorate your property's curb appeal.
Mow your lawn.
Buy or rent a pressure washer to clean your driveway and walkway.
Take care of your garden. It may be time to spruce it up with some feeding, planting, pruning, and weeding.
2. Refresh your home with a fresh coat of paint.
Breathe new life into your home with a fresh coat of paint. It's no secret that paint can do wonders for your home. What's more, a can of paint won't cost you very much either!
Choosing the right paint color is key. Gray, tans, and creams are great options because they're neutral colors, which tend to appeal to the vast majority of people.
Go with lighter colors for the most part of the home and slightly darker ones for areas like the bathroom and dining room.
3. Brighten up dark rooms.
Adding light to your home can instantly make it a warmer and friendlier place. While it may sound like a daunting task, it can be simple. Install large sliding or casement windows to replace small, outdated sash ones.
Replacing your windows can cost you about $500, according to last year's Home Advisor's cost estimate. However, the cost can go up if the rental property is a brick building or if there are other circumstances driving up the cost of the window modification.
Here are a few more tips for brightening up dark rooms:
Use gloss paint on the ceiling. This will help reflect light and result in a brighter room.
Add more lights in strategic places. Placing lights in strategic locations is more important than installing as much lighting as possible.
Avoid heavy curtains. Heavy curtains obstruct light from penetrating into your home. Instead of curtains, consider using blinds, roman shades or lighter, white curtains.
Use bright, reflective surfaces. These can help brighten up a dull surface.
Trim bushes and trees. If you have any trees or bushes blocking the sunlight, then it may be time to grab those pruning shears and trim the bushes.
4. Provide top-notch amenities.
Are you still providing your tenants with a 1960s washing machine that constantly makes bumping sounds?
If you are, consider providing your tenants with quality appliances that can help add value in two ways. One, new appliances are more energy-efficient than their older counterparts. Two, most new appliances come equipped with high-tech features and smart functions.
Pay special attention to the kitchen. According to Consumer Reports, improving the kitchen is the #1 way to make a home desirable to potential buyers, which applies to renters as well.
Consider stainless steel for the appliance finish. Stainless steel is durable as well as easy to clean and maintain.
5. Hire professional cleaning services.
Presenting a clean rental property to prospective tenants projects a subtle yet strong image. When showing your property, the floors, walls, kitchens, and bathrooms should all be spotless. You should also eliminate all odors your previous tenants may have left.
While doing all of this yourself can save you money, hiring a professional company can help you highlight your home's best features.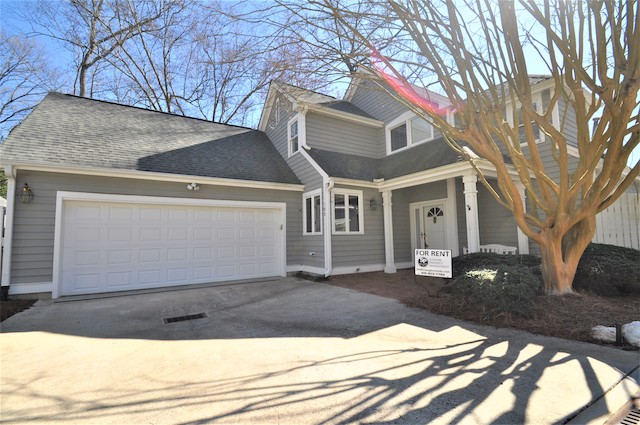 Hiring the right cleaning company is key as no two companies are created equal. Here are a few questions to ask a cleaning company:
How long have you been in business? A brand-new company may not be the best choice. Look for one that's been operating for at least five years.
What services are included? Professional cleaning services include vacuuming, wall washing, laundering, mopping, sweeping, dusting and furniture upholstery.
Do you offer a satisfaction guarantee? If the company is hesitant to provide you with a guarantee, it may be best to keep looking.
Do you bring equipment and cleaning supplies? Some companies may not use their own supplies, in which case you'll be responsible for providing them.
Are you insured and bonded? An insured and bonded company will provide you with peace of mind during the cleaning process.
There you have it—five easy ways to improve your rental property to achieve better cash flow. All these improvements are easy to perform and won't cost you too much money. If you need any help with the aforementioned tips, don't hesitate to contact us at Schambs Property Management & Sales.