Are you looking for ways to fill vacancies and boost long-term tenancy in your Cary rental property?
With our experience in the field, we've learned that great landlords know how to determine what people want and need in rental properties.
There are many ways for you to raise the appeal of your North Carolina property.
Having amenities is a great way to do just that. They not only raise the appeal of your property, but they can also increase the tenant retention rate as well.
Keep on reading to discover our list of the top 7 amenities. See how many of these you can incorporate into your Cary rental unit.
1: Smart solutions for security and safety
There's a large variety of smart security solutions available to choose from. The cost of this technology gets more affordable every year.
There are security cameras that you can operate using a smartphone or tablet. Or you could buy smart locks and intelligent motion sensors. As a landlord, you're able to install new-generation devices that are easy to operate without compromising on security.
Many tenants like these features. Smart surveillance allows them to have more control. For example, doorbell and driveway cameras enable the tenants to check who is at the door from their smartphone.
The same solutions provide value to landlords as well. When the property is vacant, you're able to check the rental space and its surroundings without having to physically be there.
Furthermore, cheaper alternatives exist for smart technologies. Even installing a wide-angle peephole on the front door gives an extra sense of security to renters. If you're operating on a tight budget, there are still low-tech options to boost the perception of security.
2: Parking spot
Off-street parking is important for many renters. The problem is, is that it's an amenity that can be hard to get in a densely urban area.
Having a garage is something you should highlight in your rental listing for your property.
The situation might be a bit different in suburban areas. Renters tend to not have problems with street parking. The urban planning has made it easy for drivers to park in front of buildings.
3: More storage space
Tenants want space to store their stuff and there's no such thing as too much free space!
In case of limited space, you could consider putting the garage, storage shed, or basement areas into use.
People love walk-in closets as well. It doesn't necessarily have to be very big; some designated space will do just fine.
4: Regular renovations and updates
All tenants know that someone lived in the property before them. However, you can make the necessary renovations and updates to make it seem as if no one did.
For this reason, renovated and updated areas serve as important amenities.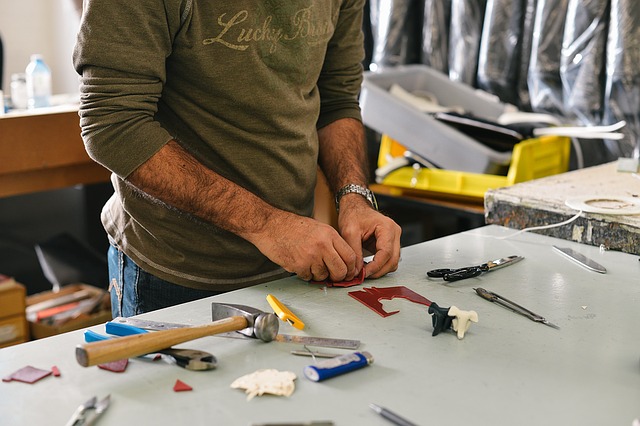 Keep in mind that people love bathrooms and kitchens that have a fresh look. Opt for stainless steel appliances, install new countertops, and change old kitchen appliances. If you add a new dishwasher and garbage disposal, the kitchen could look much newer.
5: Lots of (usable) outdoor space
Some properties have outdoor spaces that aren't being used to make them more appealing.
Add a table and some chairs. In case of a larger backyard, you could add benches and an area for kids to play.
Does your property have any of the items in the following list?
Balcony
Deck
Flowerbeds surrounded by an extensive lawn area
Garden area
Patio
Yard
If your property does, don't forget to mention them in the listing. For many prospective tenants, nice outdoor spaces can make a big difference.
6: Laundry in the building
Having a washer/dryer unit in the property makes it convenient for tenants to wash their clothes.
7: Energy-efficient solution
Green solutions provide two benefits to your tenants:
They can experience significant savings because of higher energy efficiency.
They could feel good about themselves by opting for a more environment-friendly home.
You could try any of the following energy efficiency approaches to benefit your bottom line by making the property more sustainable:
Opt for sustainable carpeting or flooring. Eco-friendly options contain recycled materials. Plus, once discarded, they are easy to recycle again into a different product.
Choose lighting solutions that save energy. Inefficient fixtures and light bulbs pose a major problem in many buildings. Get a professional opinion on your lighting system. If there's room for improvement, take the necessary steps.
Insulate the building's walls and roof. Otherwise, the property could constantly waste too much energy. Proper insulation could result in large savings.
Maintain the HVAC system on a regular basis. Failure to maintain the HVAC system creates energy use inefficiencies. Change the filters regularly, get the annual maintenance, and pick smart programmable thermostats.
The bottom line: which amenities can't renters resist?
How do you make your Cary, NC rental property more attractive?
A simple solution is to provide amenities that would keep tenants happy.
Some of the amenities make them feel safer, such as smart locks and security cameras. Others make day-to-day life easier. For example, you could provide an in-unit washer/dryer, ample storage space, and usable outdoor areas.
Nowadays, energy efficiency is important to many. Take the steps towards a greener rental unit. Your tenants will definitely take it into consideration when selecting the rental unit they want to rent at in Cary, North Carolina.