Are you looking to invest in Raleigh real estate? If you are, now is a great time to do so.
Raleigh is the capital of North Carolina and the 2nd largest city in the state. The census bureau estimates that the city is home to about half a million people. The median house value is $248,300, and the average income for a household is $94,359.
Here are a few more key facts:
• Raleigh and Durham area sit at No 11 in U.S. News & World Report's 2020-2021 "Best Places to Live" list.
• Raleigh is home to more than 200 companies in the Research triangle that employ more than 46,000 workers.
• Raleigh ranks No. 9 on a list of places with low crime rates as per WalletHub report.
• According to Forbes.com, Raleigh is the second best American city to find a job.
• The Davidson University, Duke University, and the University of North Carolina at Chapel Hill are driving up demand for rental housing.
• The city ranks as the fastest-growing metropolitan area.
We here at Schambs Property Management will expand on the best reasons to invest in Raleigh in this article.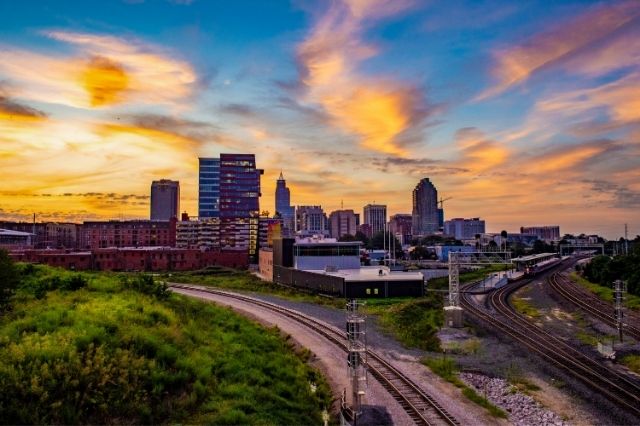 Why Invest in Raleigh, NC?
1. The potential returns are strong.
In North Carolina, the median rent is about $1,300 per month. This rate includes mid-size apartments and small starter homes.
You could certainly get more for a 4-Bed family home, for which you could charge 1% of the total purchase price. Residents, after all, are willing to pay $1,400 in monthly rent for a 3-Bed apartment, and your tenants will appreciate the privacy and a yard for kids and pets.
2. You can expect an appreciation on Raleigh homes.
Zillow projects the value of average homes in North Carolina to go up by at least 3.6% by the end of the 1st Q 2021. This growth is actually expected to accelerate even more, as Raleigh was ranked by The News and Observer as the 2nd hottest real estate market in the country.
3. Raleigh real estate is affordable.
On average, homes in North Carolina cost about $180,000. It's entirely possible to buy several properties here for the cost of a condo in New York City or a middle class home in California.
And this affordability can be attributed to affordable mortgages. Recent data shows that the mortgage is usually less than a third of the owner's income.
4. North Carolina is a landlord-friendly state.
Generally, North Carolina is considered a landlord-friendly state for several reasons. For one, landlords have broader power to change rent.
Also, you can enter your tenant's rented premises without permission. That's because the North Carolina law doesn't contain any Notice of Entry laws.
In addition, there are no rekeying laws or pet laws in North Carolina. For more on North Carolina's landlord-tenant laws, click here.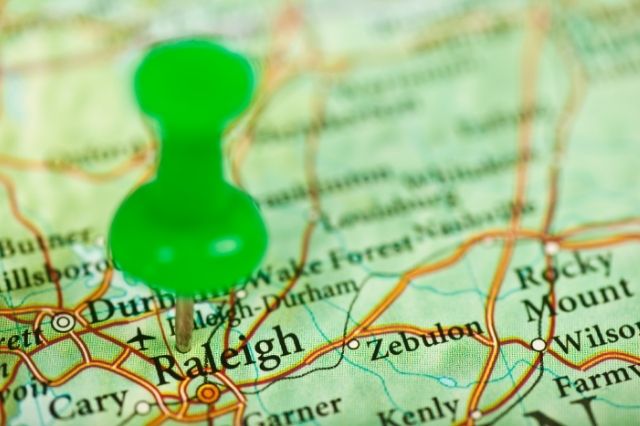 5. The state's overall tax burden is low.
The property taxes rates are relatively low in North Carolina, compared to those of other states.
Take Georgia and South Carolina, for example: the property taxes clock in at an average of 2.75% and 2.91% respectively. Now compare that with that of North Carolina which is just 2.3%, and it becomes clear that the difference could mean higher profits.
6. The city's economic base is diverse.
Unemployment trends and a diverse economy are generally inversely proportional. Raleigh has a large tech sector. As already mentioned, the Research Triangle Park is home to over 200 companies and counting.
Raleigh is also home to an international airport. The Raleigh-Durham Airport is one of the largest airports in North Carolina. It is the primary gateway into Raleigh-Durham area.
What's more, the city is also home to multiple major hospitals. They include the Duke University Hospital, WakeMed Health and Hospitals, Duke Regional Hospital, and the University of North Carolina Hospitals.
Currently, the unemployment rate in Raleigh is 8 percent lower than that of the national average. Many flock the city due to the abundance of jobs, and most of the graduating students are likely to stay there.
7. Raleigh provides a good quality of life.
The city of Raleigh consistently ranks as one of the best places to live, work and play. As a matter of fact, a report by ABC 11 found that Raleigh ranked among the best 3 cities for best quality of life for three years in a row.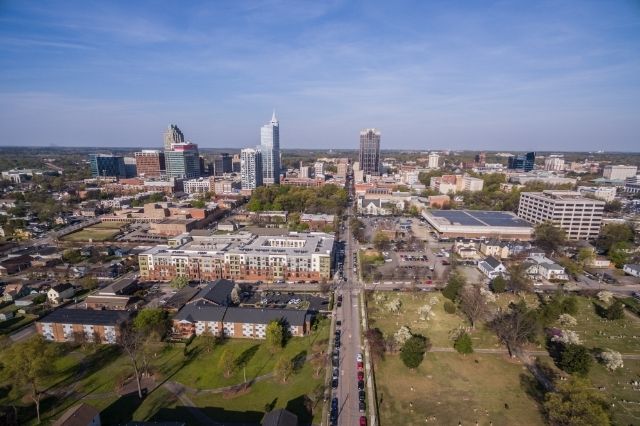 What Next for the Raleigh Rental Market?
It's no secret that real estate has produced many of the world's richest investors. That said, successful real estate investing requires research, planning and dedication. Before buying any property, the following are a couple of things to keep in mind:
• Choose the right type of property. If you are just starting out, consider buying a single-family home first.
• Buy in the right location. Location, location, location – this is every real estate agent's mantra. And for good reason, as it can make or break your investment.
• Calculate your margins. Make sure they add up.
• Hire a professional to manage your Raleigh property. Property management isn't all about collecting rent at the end of the month; there is a lot more nuance involved.
Raleigh is a great investment destination. The population is booming. Jobs are in plenty. The city is affordable. The economy, while disrupted by Covid-19, is still on a growth trajectory.
Make sure to seek professional investment help whenever necessary. As with any other investment type, real estate investing has its risks!